Club Description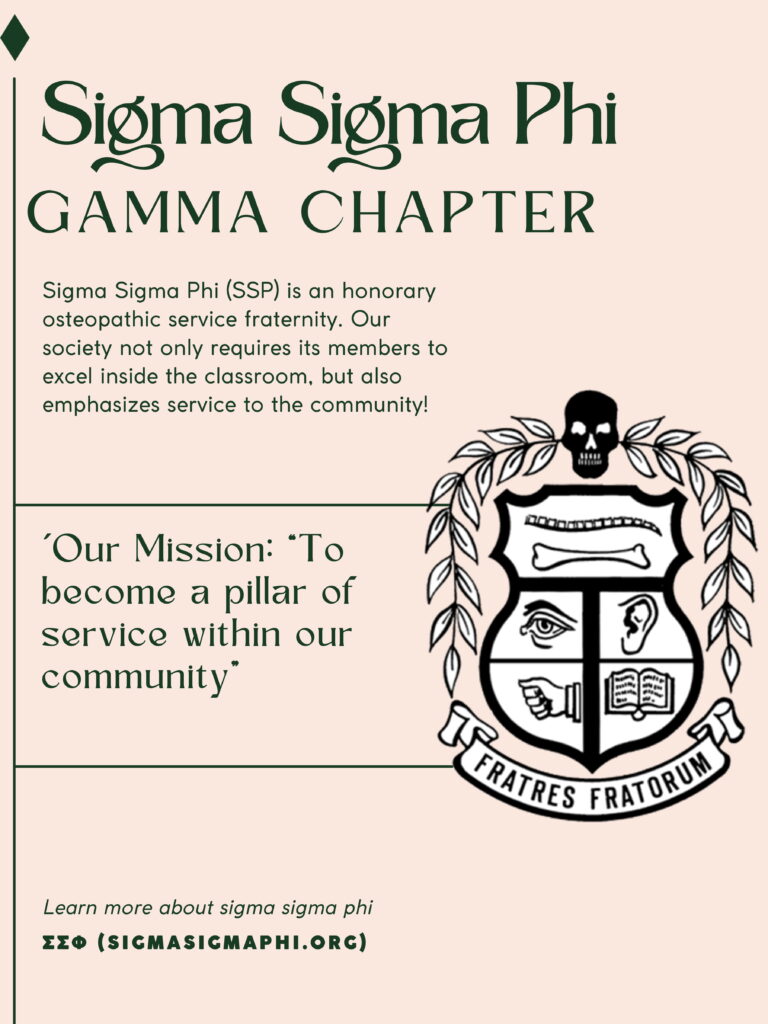 ---
Officers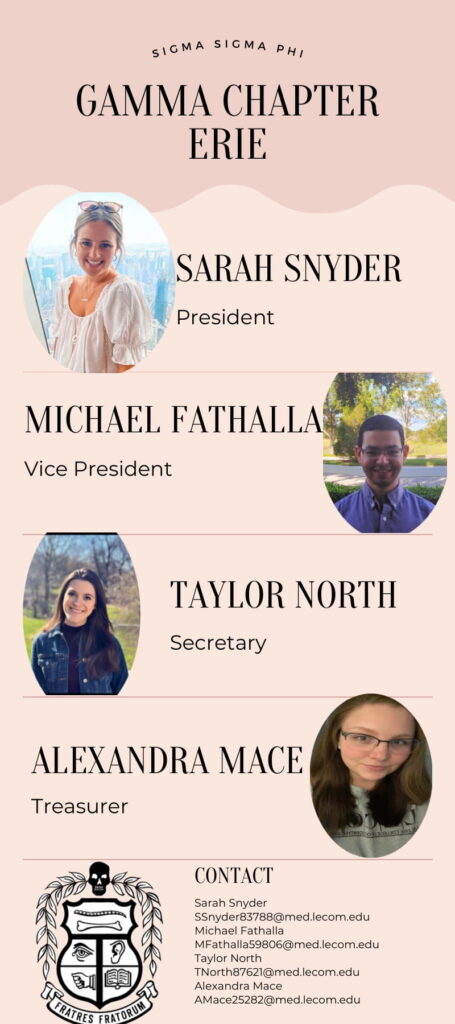 PRESIDENT: Sarah Snyder
VICE PRESIDENT: Michael Fathalla
SECRETARY: Taylor North
TREASURER: Alexandra Mace
---
News
SSP hosts a virtual meeting for current LECOM Erie MS3 and MS4s to share board prep advice with underclassmen.

SSP meeting allowing current LECOM Erie MS3 and MS4 students to share their advice on Clinical Rotations with the underrclassmen

SSP will be hosting a fundraiser selling LECOM and SSP apparel through Sports Locker.

SSP is hosting a local blood drive with the Erie Community Blood Bank to encourage LECOM students to give the gift of life.