Club Description
The Military Medicine Club works to unite the LECOM students of all the military branches and their supporters. The Soldiers, Sailors, and Airmen work together to prepare for their respective military trainings and provide advice on how to be successful in the military society. The Military Medicine Club also hopes to raise awareness, at LECOM and in the community, for the unique health problems facing today's military. LECOM military students feel honored to have the opportunity to take care of America's heroes in the future.
---
Officers
President: Branden Carson
Club Advisor: Dr. Shabloski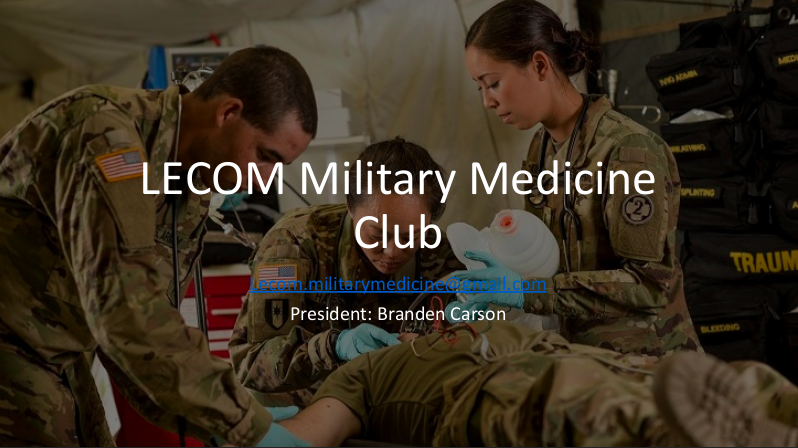 ---
News & Events
T-Shirt sale for Military Medicine Club.