Club Description
Our mission is to promote the ideals of the Radiology discipline, provide support, guidance, and opportunities for medical students interested in the field of Radiology, and to give back to the Erie/LECOM community.
---
Officers
President: Gabrielle Bell
Vice President: Alexa Peters
Secretary: Cindy Lam
Treasurer: Emma Zielinski
Club Advisor: Dr. Randy Kulesza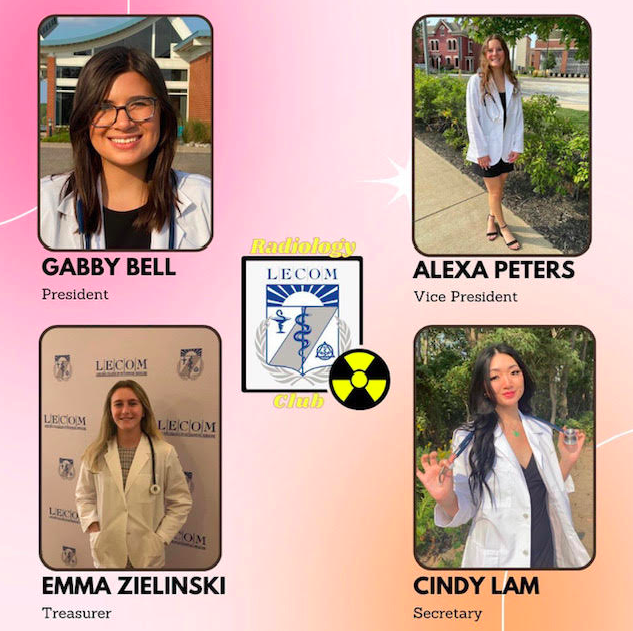 ---
News & Events
Interested in radiology? Radiology club is hosting a speaker event on Tuesday, Oct 11 at 6:30-7:30 pm over zoom. Come and learn about how to prepare for residency applications and set yourself up for success! We are happy to announce our three…

Join us in welcoming Dr. Henry Wei, a LECOM alumni, is currently a diagnostic radiologist PRG-1 at West Penn Hospital. He will discuss various topics on matching radiology, the innerworkings of diagnostic radiology, and hold a Q&A. This virtual event will take…

Members who paid dues will be able to pick up their T-shirt for Radiology club upon request approval and order placement through a local ERIE company.