Club Description
Christian Medical and Dental Associations (CMDA) is a national organization of physicians, dentists, and medical and dental students who strive to integrate their Christian beliefs within the health care that they provide. CMDA educates and equips Christian healthcare professionals to glorify God by serving with professional excellence as witnesses of Christ's love and compassion to all peoples while advancing biblical principles of healthcare. As a student chapter, LECOM CMDA attempts to achieve this through fellowship, prayer, Bible study, and communication with the local graduate chapter and the national office. With chapters in nearly every U.S. medical and dental school, CMDA provides opportunities for fellowship with other Christian health profession students at LECOM as well as at other schools.
We meet every Monday at 6 pm (except for the last Monday of each month)
Join our GroupMe!
---
Officers
PRESIDENT: Wendy Weaver
My name is Wendy Weaver, and I am from Pittsburgh, PA! I am a DSP student, and my dream is to become a Pediatrician. In undergrad at Grove City College, I was part of a group where I lead Bible studies, and I have gone on mission trips where I have shared my faith to others! In my free time I love to read, watch TV series, snowboard, hang out with friends, and play with my cat Winston! I love learning more about God and the Bible, and would
love to share that with all of you as well.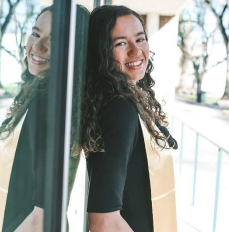 VICE PRESIDENT: Maia Austin
Hello! My name is Maia Austin and I am from Colorado Springs, Colorado. I am a PCSP student planning to pursue family medicine, and I am hoping to open up a direct primary care practice one day. When I'm not studying or playing video games virtually with my younger siblings, you can find me training for American Ninja Warrior at the ninja gym in town called Sinai Sports. I am very excited to be joining the CMDA leadership team as the Vice President, and I hope to see some new faces this semester!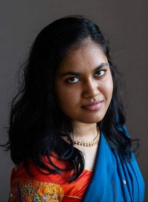 SECRETARY: Pranuthi Gadde
Hello everyone! My name is Pranuthi Gadde, and I'm from New Hyde Park, NY. I'm an LDP student interested in family medicine, and I'm excited to serve as secretary for CMDA! Some of my hobbies include playing the piano, reading, and spending time outdoors. I also enjoyed being involved in a Christian group in college, so I'm thankful for this opportunity. Looking forward to meeting everyone soon!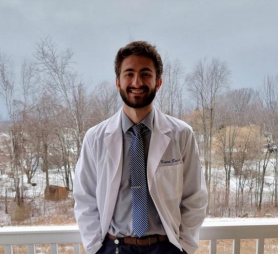 TREASURER: Kegan Smith
Hi everyone! My name is Kegan Smith and I'm an LDP student from Johnstown, Pennsylvania. I'll be serving as the treasurer for CMDA this year and I can't wait to get to know you all! My academic interests include neuroscience and surgery. Outside of school I love to run, play video games, and golf (when the weather permits)! I'm excited for this opportunity and can't wait to get started, see you all soon.
---
News & Events
We meet every other Monday at 7 pm. Join our groupme to learn more!